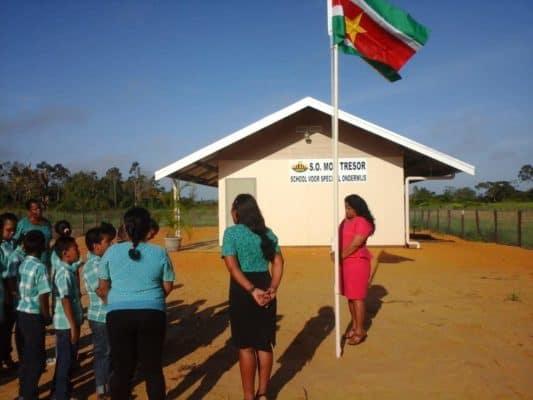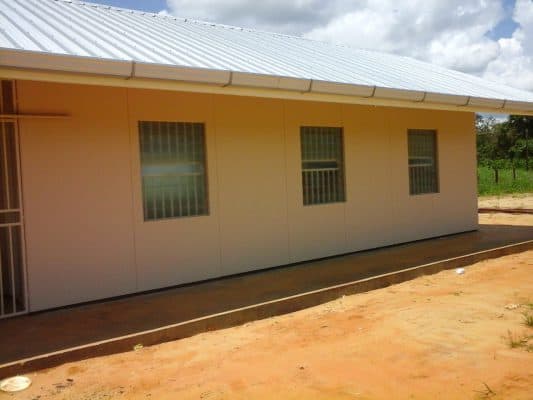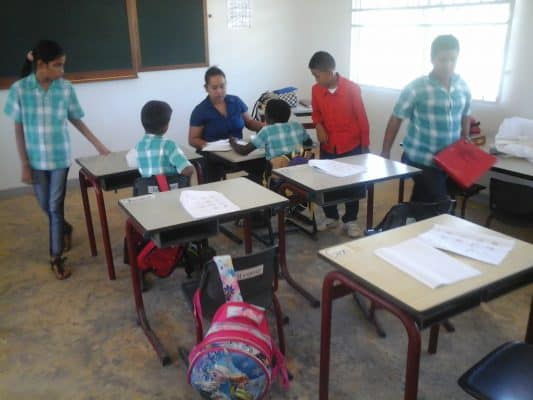 On The 14th of October 2016 The 1st Special Education school building in Commewijne was opened by RHIZA SURINAME.
We are grateful for all the hard work of volunteers and the Kansfonds subsidy of 74500 Euro as well as other donations for this project enabling us to establish this fantastic result. Hurricane Steel N.V. did a great job on the building and also sponsored attributes making the school fit for education. 
34 children that did not have education fit to their style of learning are now enjoying education that caters to their needs.
We are on a mission to help more children by expanding this school and building more Special education schools.
we can use your help either financially or through your skills, please do not hesitate to contact us and make a difference in a child's life!